Attend a free DTLA event for families and basketball fans, hosted by AMAZON TREASURE TRUCK and NBA ON TNT, tipping off the 2018-2019 NBA season. Renowned Mural Artist Celeste Byers in attendance.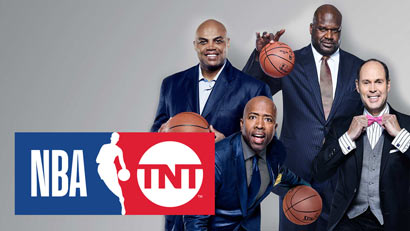 Date: Saturday, October 13
Time: 12:00pm-6:00pm
Location: LA LIVE / Microsoft Square
The event will feature a one-of-a-kind 8×8 mural drawing by artist Celeste Byers, who will then encourage fans to pick up a paint brush and finish the art installation, which will be created as a paint-by-number installation. There will be giveaways and prizes on site with activities to include: face painting; Pop-a-Shot Hoops Contest to win swag; The Impossible H.O.R.S.E. Shot Contest; Inside the NBA and LA-themed Mural Drawing; photo ops with announcer booths; and more!
No RSVP Necessary

The RSVP process is overbooked, and submitting your information does not guarantee a successful RSVP. You will receive an emailed response confirming whether your RSVP request can be accommodated. Only people with confirmed RSVPs will be permitted to attend. The theater is overbooked to ensure capacity. Seating is first-come, first-served and not guaranteed.