October 6, 2017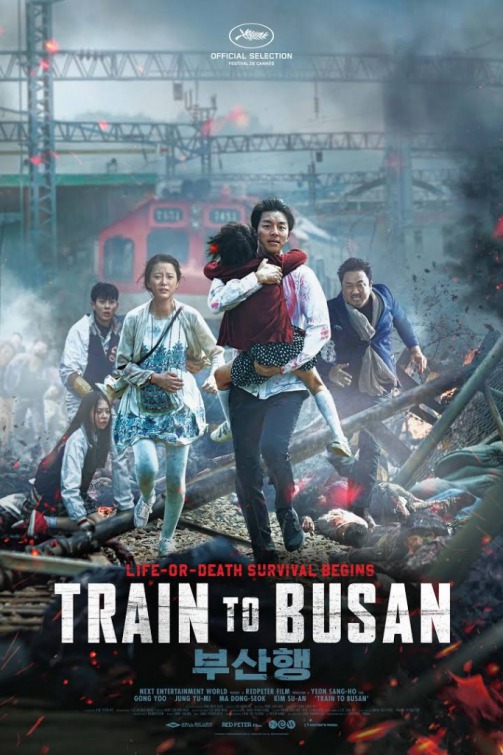 TRAIN TO BUSAN (2016)
Directed by Sang-ho Yeon
South Korea
Zombie | Horror
Dark Side of the Screen was always the highlight of my week when I was attending CSUF. Therefore I am so happy to know that it will live on periodically on this page; here is a special series of recommendations for the month of October. TRAIN TO BUSAN is currently one of my top zombie picks to share with friends and horror fans alike. This train is headed straight into Zombie Town and you are all invited!
~ J.
October 13, 2017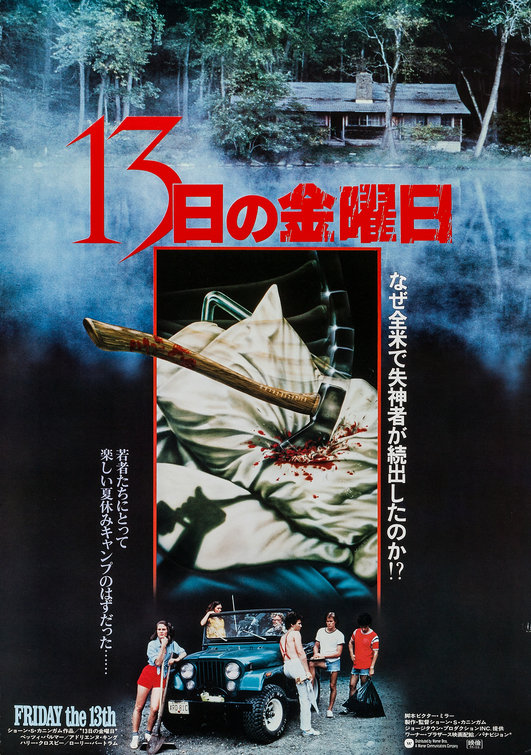 FRIDAY THE 13TH (1980)
Directed by Sean S. Cunningham
USA
Horror
Happy Friday the 13th, everyone! My recommendation for today is, well… the classic American slasher FRIDAY THE 13TH. This is the very movie that started the Jason franchise we obsess over today. Shout-out to Sean S. Cunningham, who directed and produced this film. Cunningham is a friend of CTVA 102, so keep an eye out for when he drops by next. And now it's time to grab your gear and go swimming at Camp Crystal Lake!
~ J.
October 20, 2017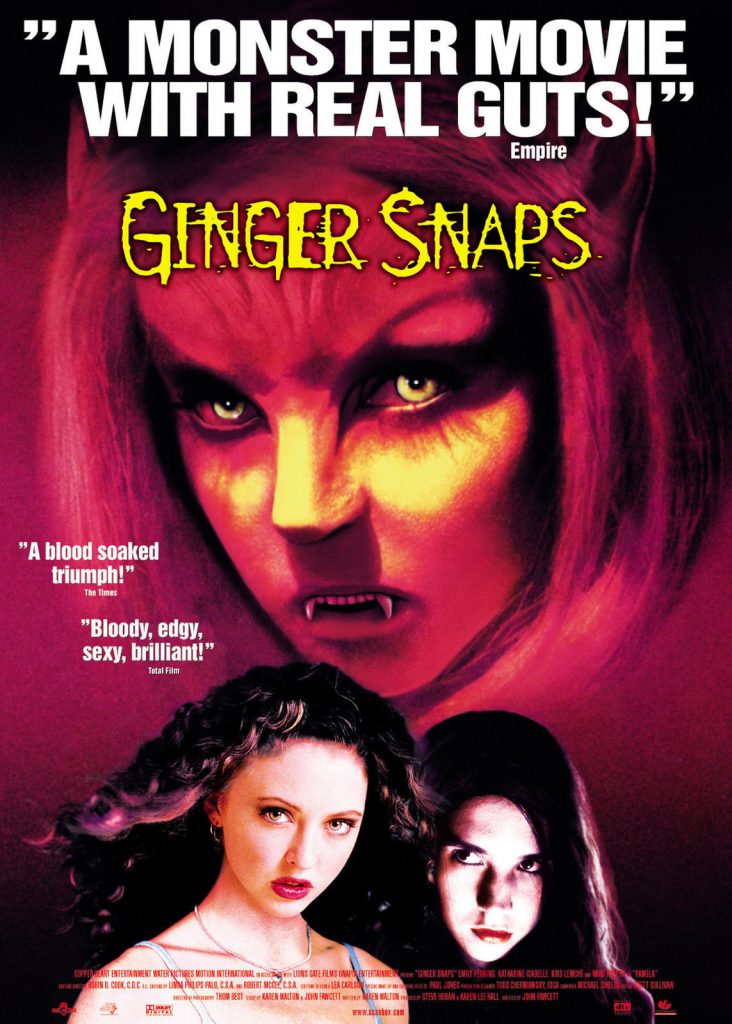 GINGER SNAPS (1980)
Directed by John Fawcett
Canada
Horror | Comedy
This weekend I'm spotlighting the beloved horror movie theme of werewolves. High on my list of personal favorites is John Fawcett's GINGER SNAPS. This film takes the horror of puberty and turns it up a few notches. The best part about this film is that if you want more after watching this film, you get more: GINGER SNAPS 2: UNLEASHED and GINGER SNAPS BACK: THE BEGINNING are tasty trilogy treats!
~ J.
October 21, 2017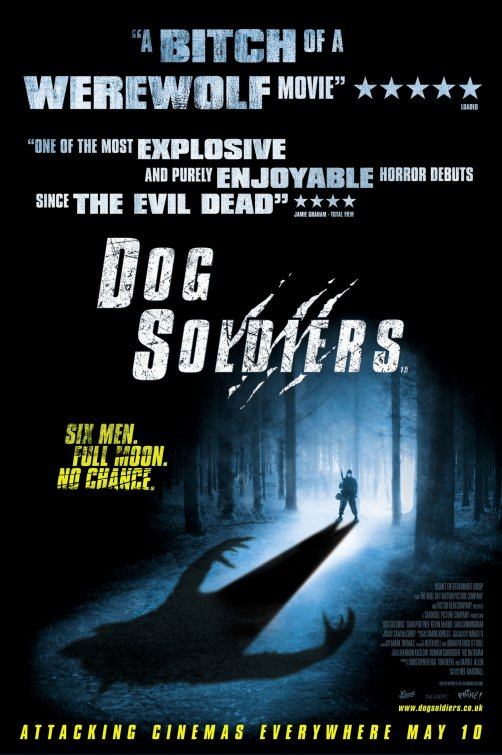 DOG SOLDIERS (2002)
Directed by Neil Marshall
UK
Horror | Action
Next up, I choose Neil Marshall's DOG SOLDIERS (2002). Werewolves, soldiers, and rural Scotland… what more could you ask for? This film probably has one of my favorite werewolf transformation scenes (my favorite-favorite is coming tomorrow). Don't fur-get to check it out!
~ J.
October 22, 2017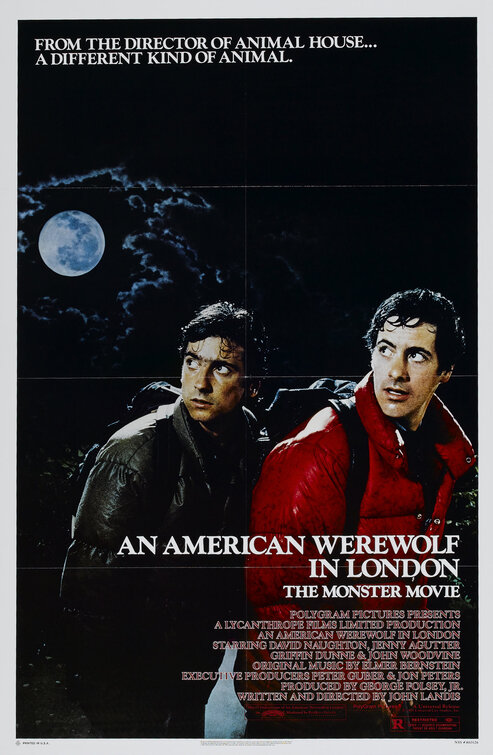 AN AMERICAN WEREWOLF IN LONDON (1981)
Directed by John Landis
USA | UK
Horror | Comedy
Last but not least is the one and only AN AMERICAN WEREWOLF IN LONDON. As I teased yesterday, my favorite-favorite werewolf transformation scene is from this film. The first time I watched the film was with my pops sometime in high school, and I instantly loved the film's nail-splitting, teeth-popping, and limb-lengthening movie magic. Years later, I couldn't help but rewatch this film right before setting out to backpack in the UK. I didn't get bitten by a werewolf, but I did make it to London. If you have heard of this film but have yet to see it, please do it now… like right now. Even Michael Jackson was "thrilled" by it.
~ J.
October 27, 2017
MAY (2002)
Directed by Lucky McKee
USA
Horror | Drama
Happy Last-Friday-of-the-Month! I can't believe October has come and gone so quickly. My recommendation for this weekend is one of my all-time favorites: Lucky McKee's MAY. I cannot tell you how much I adore and appreciate this film. I'd willingly give an eye for it… if it ever came to that. So I hope you all enjoy and find it to be spookily sweet.
~ J.