January 12, 2018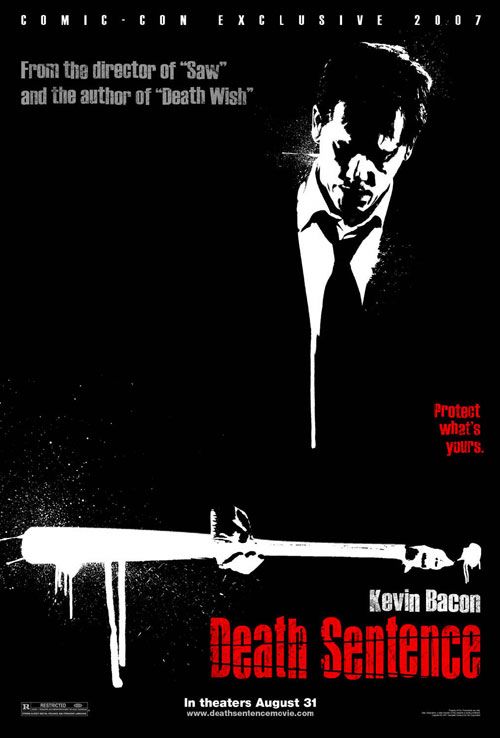 DEATH SENTENCE (2007)
Directed by James Wan
USA
Thriller | Action
My pick today is the revenge flick DEATH SENTENCE. Do you like films in which perfect people live happily ever after? Neither do I, and that's why you should watch this one. It's got that good old vigilante action with an extra topping of violence. My favorite moment? Whenever Kevin Bacon's face is on-screen!
~ J.
March 28, 2018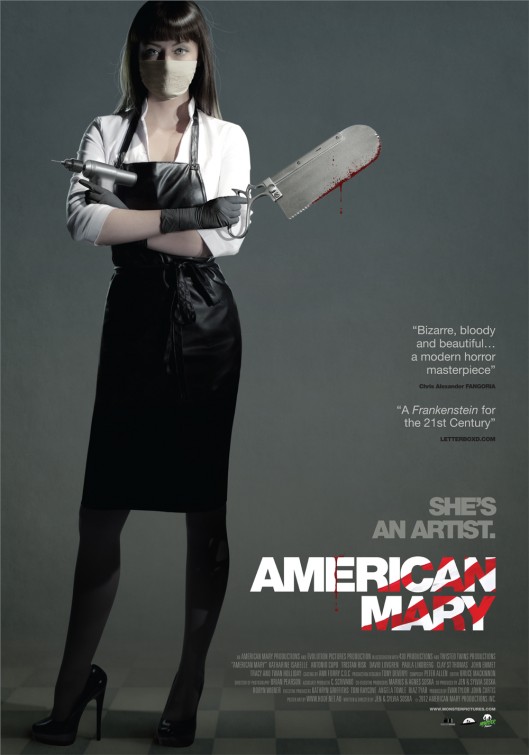 AMERICAN MARY (2012)
Directed by Jen Soska and Sylvia Soska
Canada
Horror
My recommendation for Women's History Month is the Soska sisters' AMERICAN MARY. Oh, and the lovely Soskas pop in for a cameo visit, so keep an eye out for them as well. Back in October I had recommended ya'll to watch GINGER SNAPS (2000), which also stars Katharine Isabelle, but MARY is probably my top Katharine Isabelle film yet. Some might argue that this film is not perfect and could do with a few body modifications, but that's what makes film discussion great!
~ J.
May 11, 2018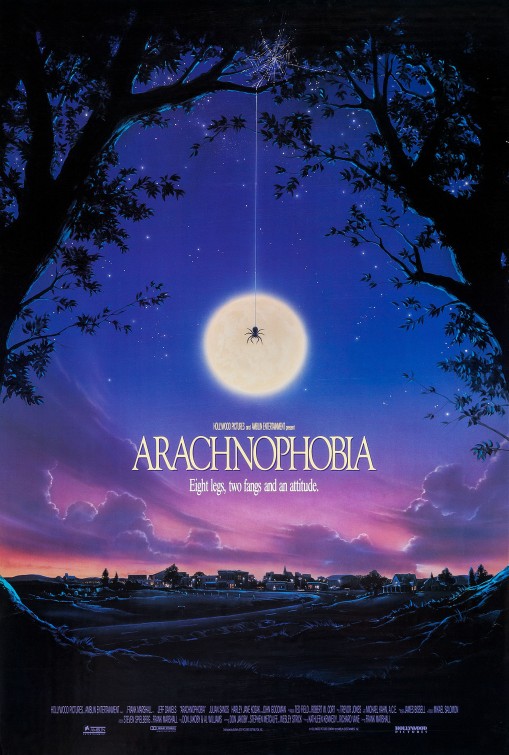 ARACHNOPHOBIA (1990)
Directed by Frank Marshall
USA
Horror | Comedy
Today I chose ARACHNOPHOBIA! Watch how Daniels' character overcomes his paralyzing fear of spiders in this heartwarming family film. Who knows, maybe this will be the motivational self-help movie you need to overcome your fear of creepy-crawlies.
~ J.
June 29, 2018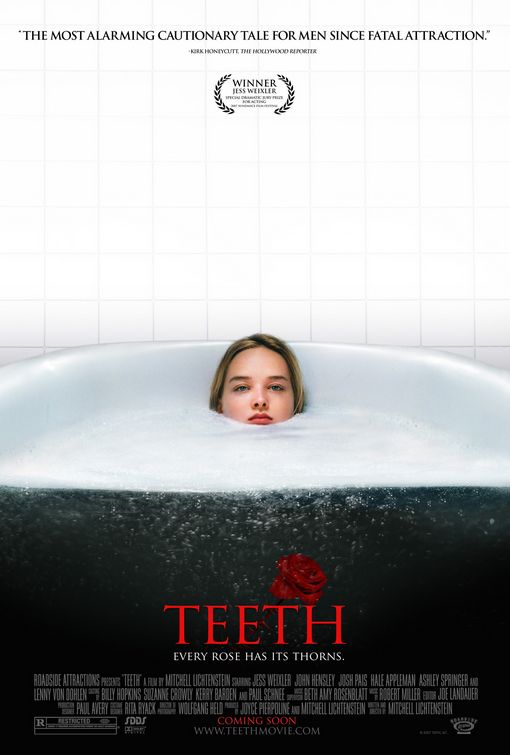 TEETH (2007)
Directed by Mitchell Lichtenstein
USA
Horror | Comedy
My pick for Pride Month is TEETH. This film is high up there on my list of recommendations for just about any situation: Are you babysitting the neighbors' kids and would like to show them an educational film on evolution? Great, watch TEETH. Are you snuggling up on the couch with your significant other and would like a romantic flick? Fantastic, watch TEETH. Are you craving a horror movie in which the dog doesn't die at the end? Definitely watch TEETH. So go ahead, grab some sausages to munch on and have fun with this one.
~ J.
July 27, 2018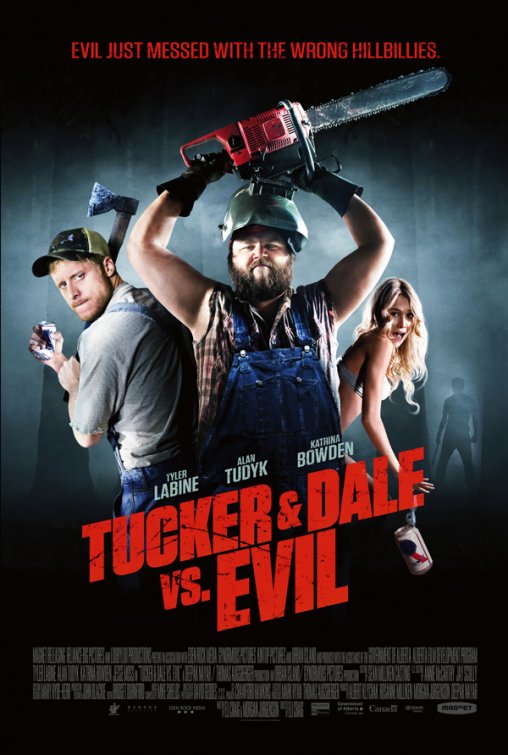 TUCKER AND DALE VS. EVIL (2010)
Directed by Eli Craig
Canada
Horror | Comedy
It's time for July's recommendation, and this month I chose TUCKER AND DALE VS. EVIL. This movie has all of the classic horror stereotypes, like the jock, the cheerleader, the nerd, the one-line-and-gone, and the damsel. However, it also fights against the most distressful stereotype in horror films: that all hillbillies are bloodthirsty killers. If you are tired of seeing kind hillbillies being targeted as chainsaw-wielding murderers, then help fight the fight and watch this movie. You'll laugh, you'll cry, and you'll fall in love with hillbillies who just can't help it if freak accidents keep causing people to die around them. Help support Tucker and Dale rise up against horror stereotypes!
~ J.
September 7, 2018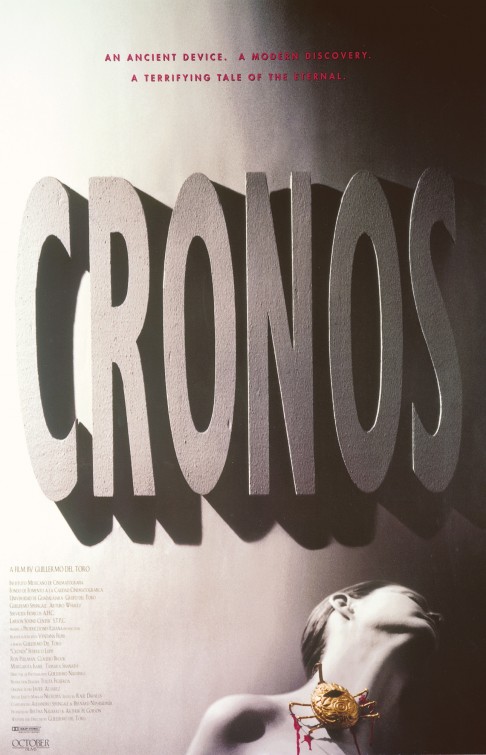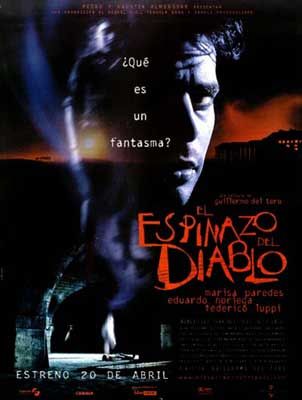 CRONOS (1994)
Directed by Guillermo del Toro
Mexico
Horror
THE DEVIL'S BACKBONE (2001)
Directed by Guillermo del Toro
Mexico | Spain
Horror | Drama
My pick for Hispanic Heritage Month is a two-fer: Guillermo del Toro's CRONOS and THE DEVIL'S BACKBONE. CRONOS depicts an interesting relationship between the US and Mexico and just might quench your thirst for blood. THE DEVIL'S BACKBONE shows us the desperation of greed during the Spanish Civil War and will probably leave you wanting to go for a swim. Both have sad but sweet love stories, both have a ton of symbolism to spark discussion, and both are great… so that's why they're up here.
And heck, while I'm at it… if you watch CRONOS and THE DEVIL'S BACKBONE, you might as well finish the Trilogy del Toro and watch PAN'S LABYRINTH (2006)! You're welcome!
~ J.
October 5, 2018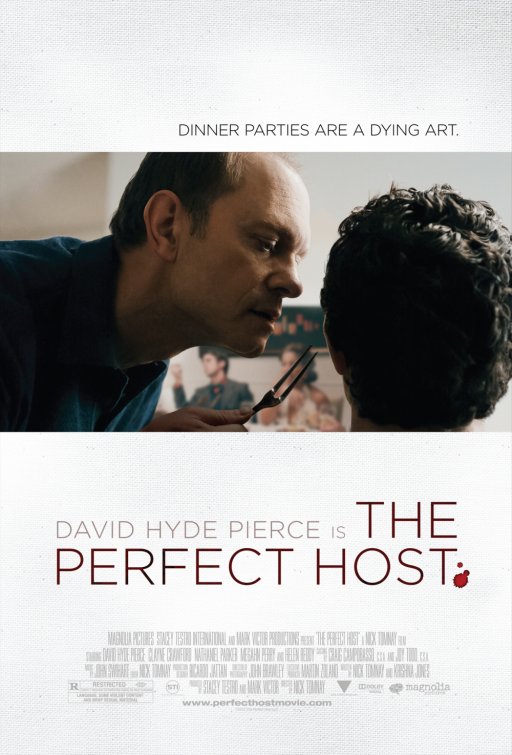 THE PERFECT HOST (2010)
Directed by Nick Tomnay
USA
Dark Comedy | Thriller
For a dark comedy pick, I've chosen THE PERFECT HOST. Have you ever thrown a dinner party? They're great, right?! But have you ever been dragged to a dinner party you didn't really want to go to? Gosh, it can seem like such a hostage situation sometimes. Well, if you've ever felt like that then this is the perfect film for you. Just grab a glass of wine and maybe write me a postcard cause I'm Julia (watch the movie and you'll get it).
~ J.
October 12, 2018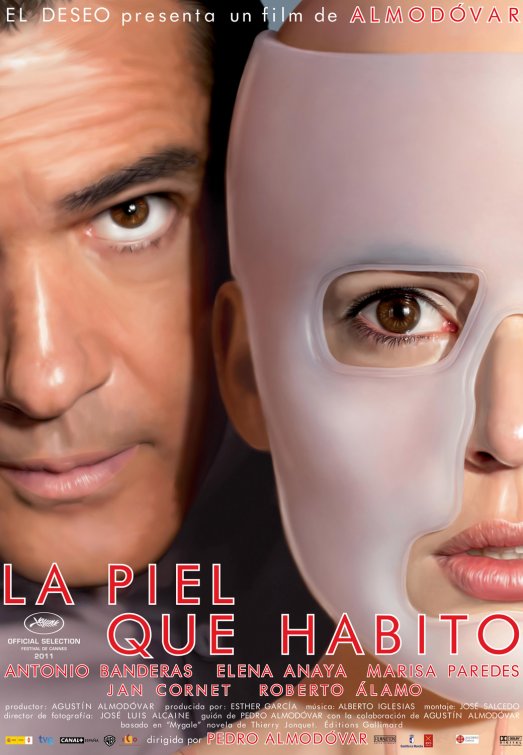 THE SKIN I LIVE IN (2011)
Directed by Pedro Almodóvar
Spain
Thriller | Horror | Drama
For this week, my pick is THE SKIN I LIVE IN. Surgery, obsession, and some yoga = THE SKIN I LIVE IN. This film takes medical ethics and revenge to a whole 'nother level. But who exactly got their revenge and who received the revenge is always an interesting discussion point. So please do watch and let me what you thought. I'll be waiting patiently until the moment is right to escape, I mean comment back…
~ J.
October 19, 2018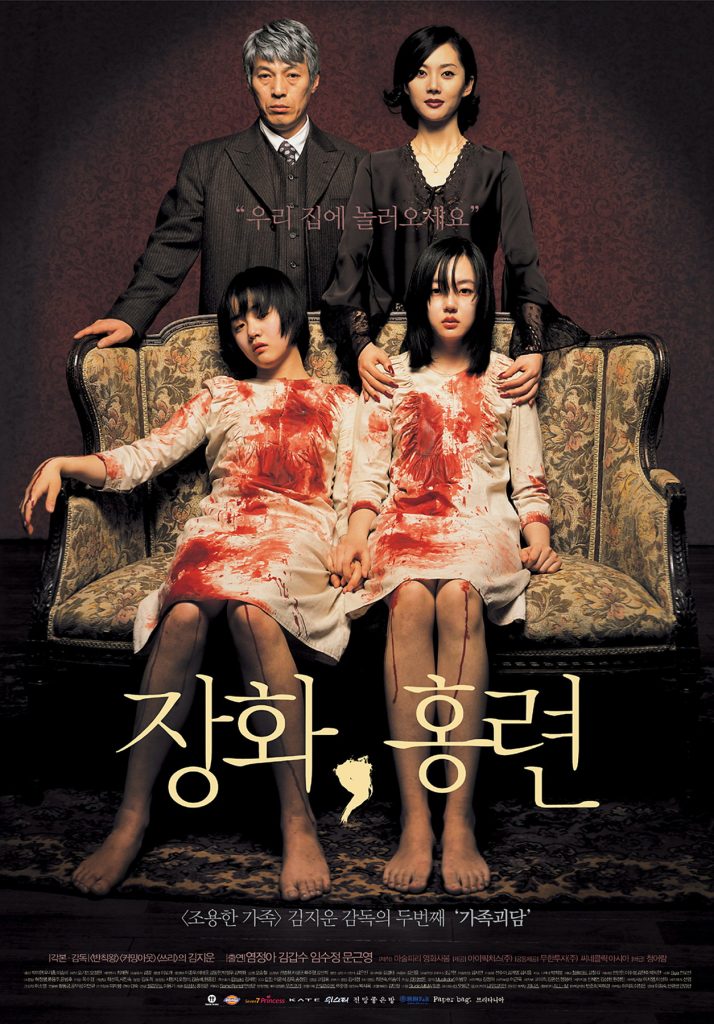 A TALE OF TWO SISTERS (2003)
Directed by Jee-woon Kim
South Korea
Horror | Drama
I have chosen A TALE OF TWO SISTERS, a dysfunctional family film. Take a gander at this film if you're craving anything to do with mental institutions, a haunted house, and/or dysfunctional family members. A TALE OF TWO SISTERS has all of the above, and then some. Ever heard of The Guard Brothers' THE UNINVITED (2009)? Well forget that American remake; this film is the Korean original and two little birdies told me that this one is better. Or watch both!
~ J.
October 26, 2018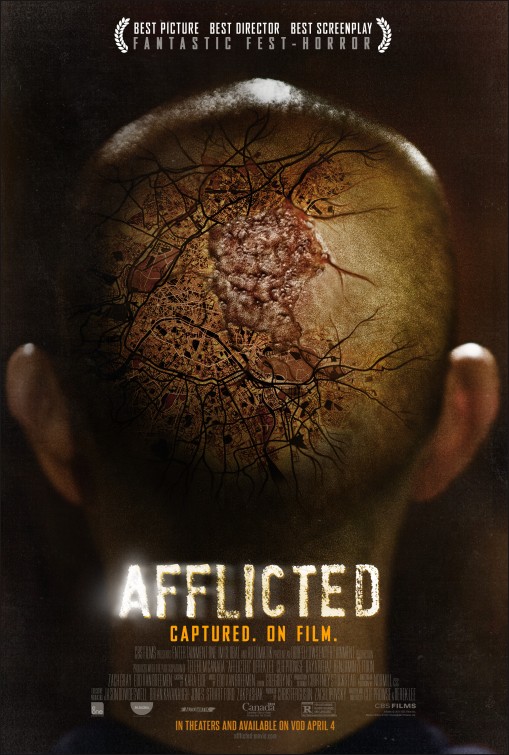 AFFLICTED (2013)
Directed by James Wan
Canada | USA
Horror | Thriller
Last but not least for this wonderful month of horror, I direct your attention to AFFLICTED. This film takes me back to when we did the Dark Side of the Screen nights at CSUF. It was a fave of mine then, and it still is now. Personally, I love to travel and I appreciate a good travel video. And boy, do these guys know how to have a fun backpacking trip in Europe! They show you the best nightlife spots, the most beautiful restaurants with delicious pasta, and where to get a good bite of pork. Give it a watch!
~ J.
December 14, 2018
THE WOMAN (2011)
Directed by Lucky McKee
USA
Horror
My pick for the last month of 2018 is Lucky McKee's THE WOMAN. This film has a thing or two to say family values, the patriarchy, and well… lawyers. A while back I had recommended a super-duper fave film of mine: another McKee film called MAY (2002). If you saw it, please give THE WOMAN a go as well; if you didn't watch MAY, well get on that right now and then you can watch THE WOMAN.
~ J.