January 11, 2019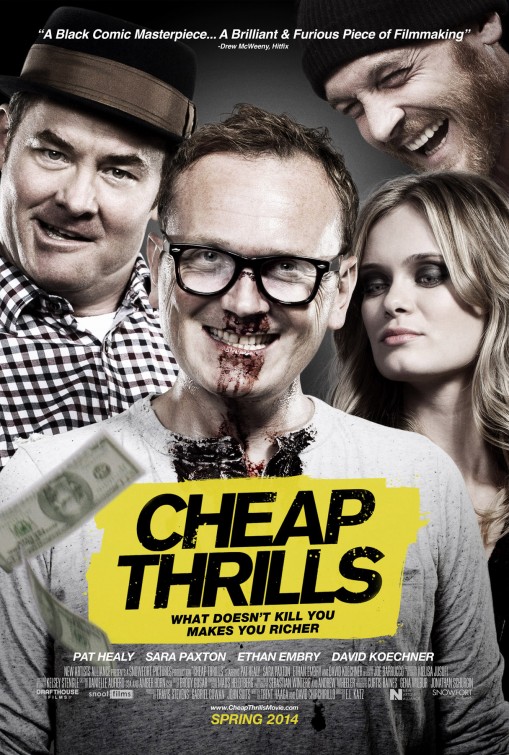 CHEAP THRILLS (2013)
Directed by E.L Katz
USA
Dark Comedy | Thriller
I'm recommending E.L. Katz's American black comedy/thriller CHEAP THRILLS. What a great way to start the new year!

So you had a bad day, you're down on your luck, and you really need that next paycheck. Well, CHEAP THRILLS is the film for you! This heartwarming film tells the tale of a guy who just can't catch a break, but luckily a generous couple comes along to offer some help. Lots of cash for, you know, simple things… like a punch in the face or the removal of a finger you barely even use. How far would you go once you start a game of CHEAP THRILLS?
~ J.
March 8, 2019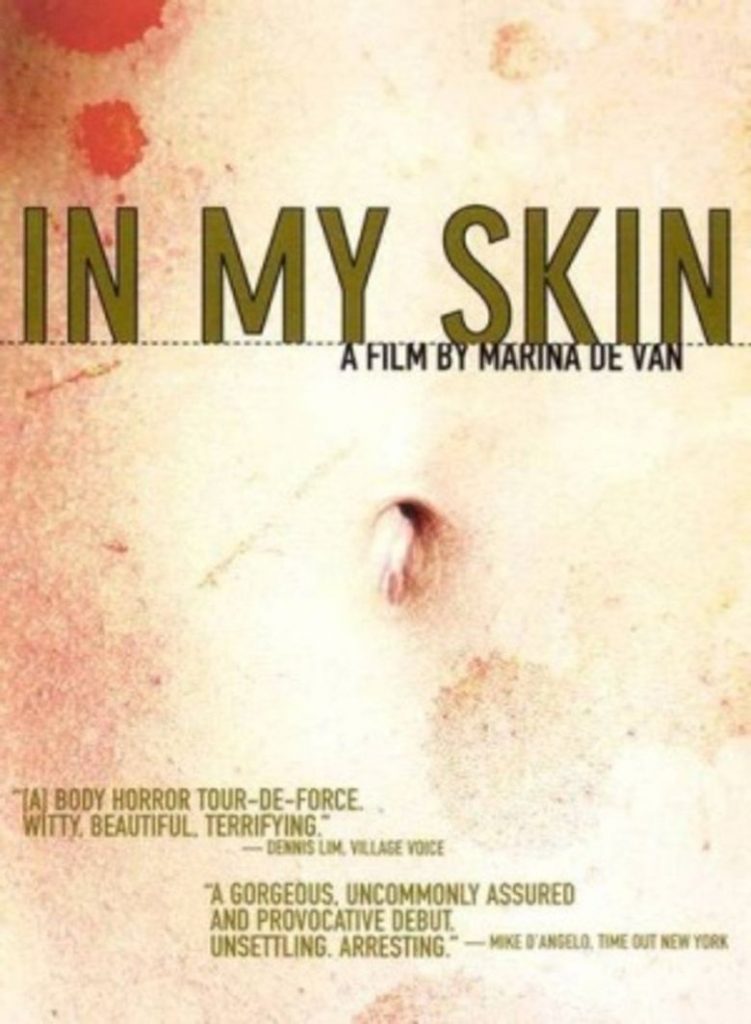 IN MY SKIN (2002)
Directed by Marina de Van
France
Horror
March, the wonderful month of spring. New life, new beginnings, and new horror movie recommendations! My film for this month is IN MY SKIN, starring the director herself. If you've ever had an itch you just can't scratch, this film will help relieve that annoyance for you. IN MY SKIN is a French film that really digs into some skinful delights. So let's leave no scab unpicked and enjoy this month's Dark Side pick.
~ J.
April 19, 2019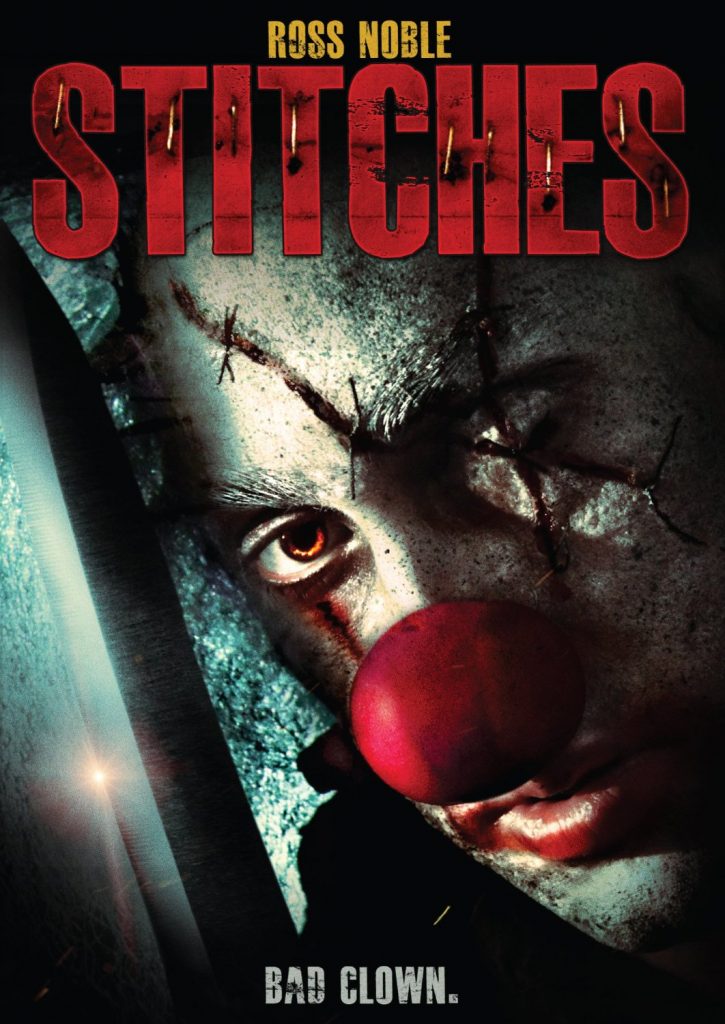 STITCHES (2012)
Directed by Conor McMahon
UK | Ireland | Sweden
Psychological Horror | Dark Comedy
These last few months have been kicking my butt, so I want to recommend a film that always cheers me up. What better way to fill you with joy than a cheesy dark-comedy complete with birthday parties, resurrection, revenge, and a secret clown cult? My pick for this month is STITCHES. So throw on that red nose and your oversized shoes: it's time for some serious clownin' around!
~ J.
May 31, 2019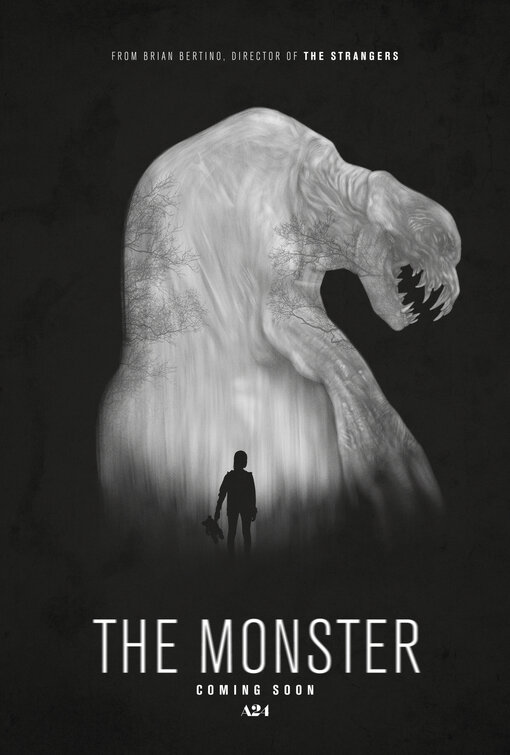 THE MONSTER (2016)
Directed by Bryan Bertino
USA
Horror
For this month, I'm recommending THE MONSTER. I know I'm a little late in recommending some heartwarming films for Mother's Day… but hey, better late than never. I won't lie, this movie might have caused this cold-hearted crone to shed half a tear. As the title suggests, the film has a supernatural monster that lurks in the dark and attacks its unsuspecting victims. However, the film also uses that monster as a very obvious metaphor. To what, you might ask? Well, go watch it and find out!
Love and Slashes.
~ J.
July 28, 2019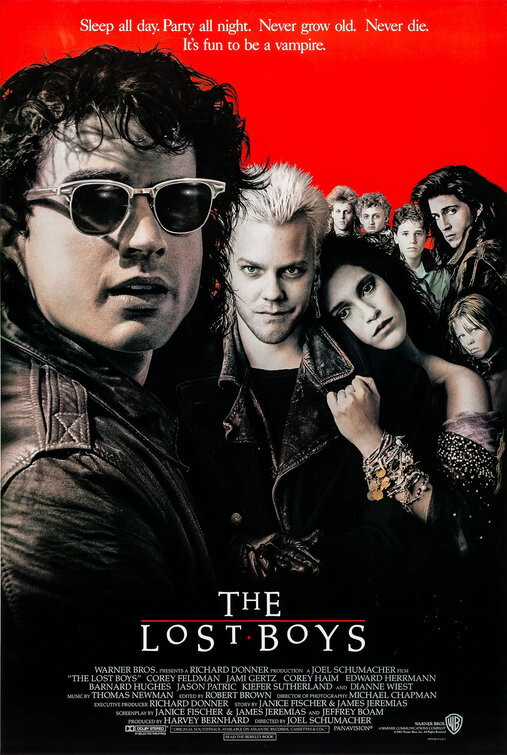 THE LOST BOYS (1987)
Directed by Joel Schumacher
USA
Horror | Comedy
Hey online Dark Side gang! For Pride Month I would like to share Joel Schumacher's THE LOST BOYS. First, it's an 80's flick. Second, it's got vampires in it. And third, Kiefer Sutherland with his awesome mullet, 'nuf said. He's on my top three list of mullet-worthy actors.
~ J.
August 16 2019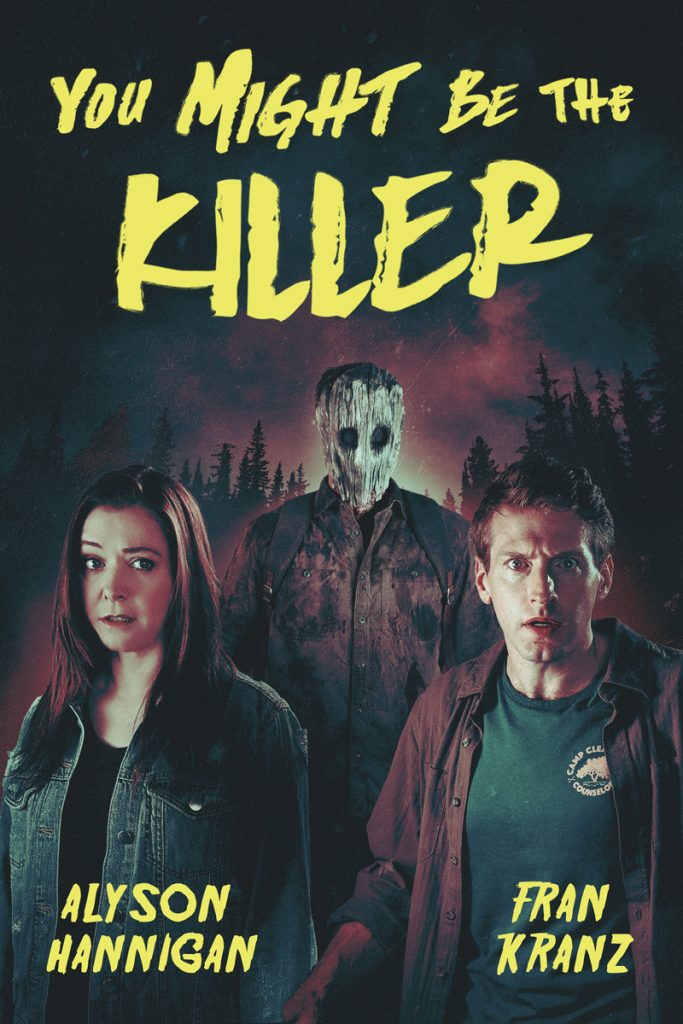 YOU MIGHT BE THE KILLER (2018)
Directed by Brett Simmons
USA
Dark Comedy | Horror
It's been a hot and humid summer for me and boy, do I wish I was stranded in the middle of nowhere, without phone service, being chased by a masked killer. Ah, the simples things in life. Unfortunately, I wasn't able to get a gig as a crazed camp counselor this year, so watching horror flicks has sufficed. Now, I'm a big fan of camp and camping so when you throw both together I can't help but get all giddy. That's what YOU MIGHT BE THE KILLER is all about. This dark comedy is campy, silly, and bloody. So get your s'mores ready and dig in.
– J.
October 18, 2019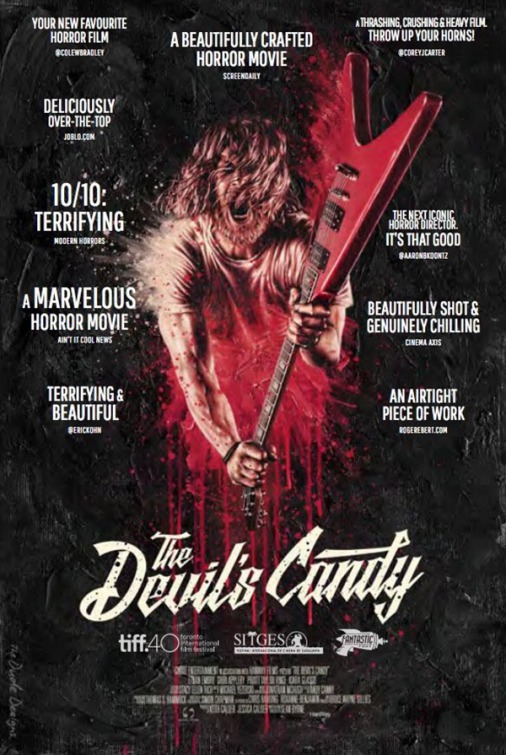 THE DEVIL'S CANDY (2015)
Directed by Sean Byrne
USA
Horror | Thriller
Hey all my ghouls and gals! What's Halloween without a good ol haunted house? For October I recommend Sean Bryne's THE DEVIL'S CANDY. On the surface, we've got your classic haunted house formula: old house with a dark past + happy family who just moved in. However, there's more to it than that. So what I want you all to do is give this film a go and let me know what you think. Oh, and also let ya gal know what your favorite Halloween candy is. Hopefully it isn't children…
– J.
November 15, 2019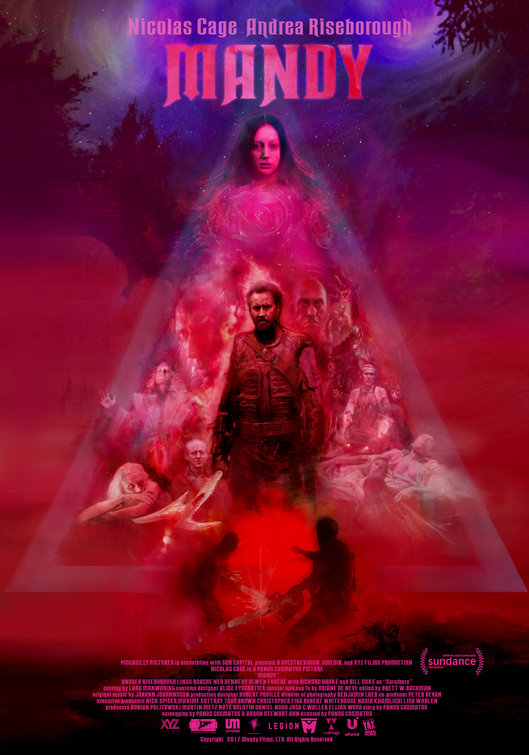 MANDY (2018)
Directed by Panos Cosmatos
USA | UK
Action | Horror | Fantasy
Alright guys, it's time for another recommendation. But first I would like to propose a new November trend. Instead of No Shave November, can we just do Nic Cage November? I know, I know, I read your mind. So this month I recommend to you Panos Cosmatos' MANDY. This film has got it all: true love, acid trips, crazy cults, a demonic motorcycle gang, revenge, and an amazing soundtrack.  It's basically an epic fantasy metal album come to life. Now go watch MANDY and let me know what you think.
– J.