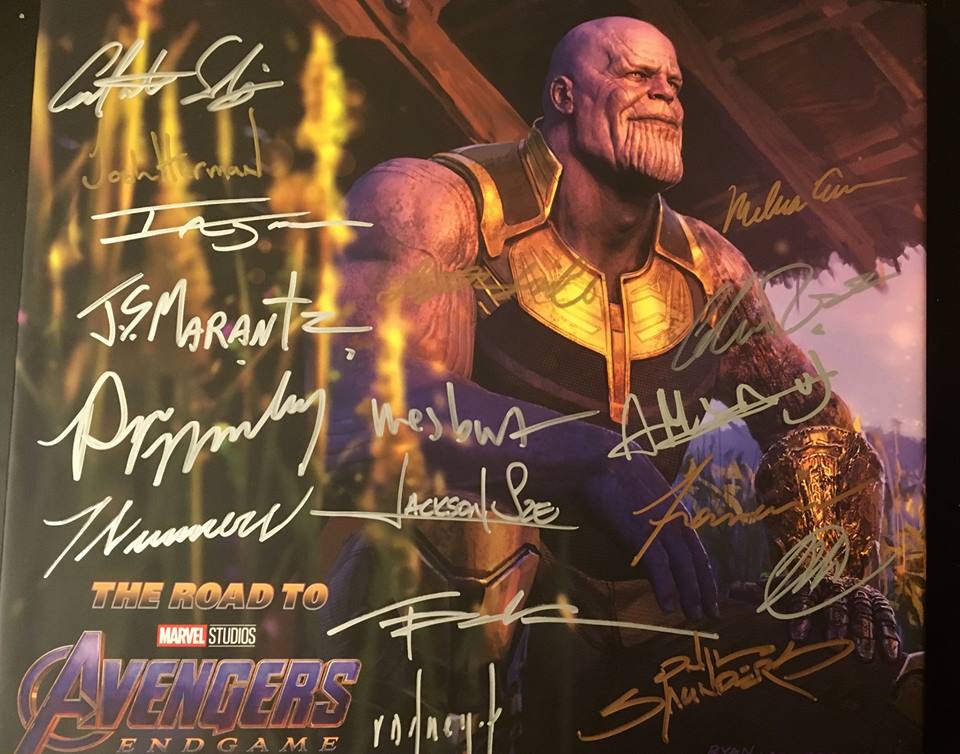 We are giving away a copy of THE ROAD TO AVENGERS: ENDGAME, autographed by MCU concept artists/illustrators Ryan Meinerding, Andy Park, Jackson Sze, Rodney Fuentebella, Anthony Francisco, Phil Saunders, Constantine Sekeris, Jerad Marantz, Wesley Burt, Josh Herman, Justin Sweet, Ryan Lang, Melissa Encinas, Charlie Wen, Ian Joyner, John Staub, Tully Summers, Alexander Mandradjiev, and Stephen Schirle. Second prize is a poster (large, double-sided), also autographed.

For a chance to win, enter our Instagram contest by posting your favorite MCU quote.

**This contest has closed.**

AVENGERS: ENDGAME opens Friday, April 26.