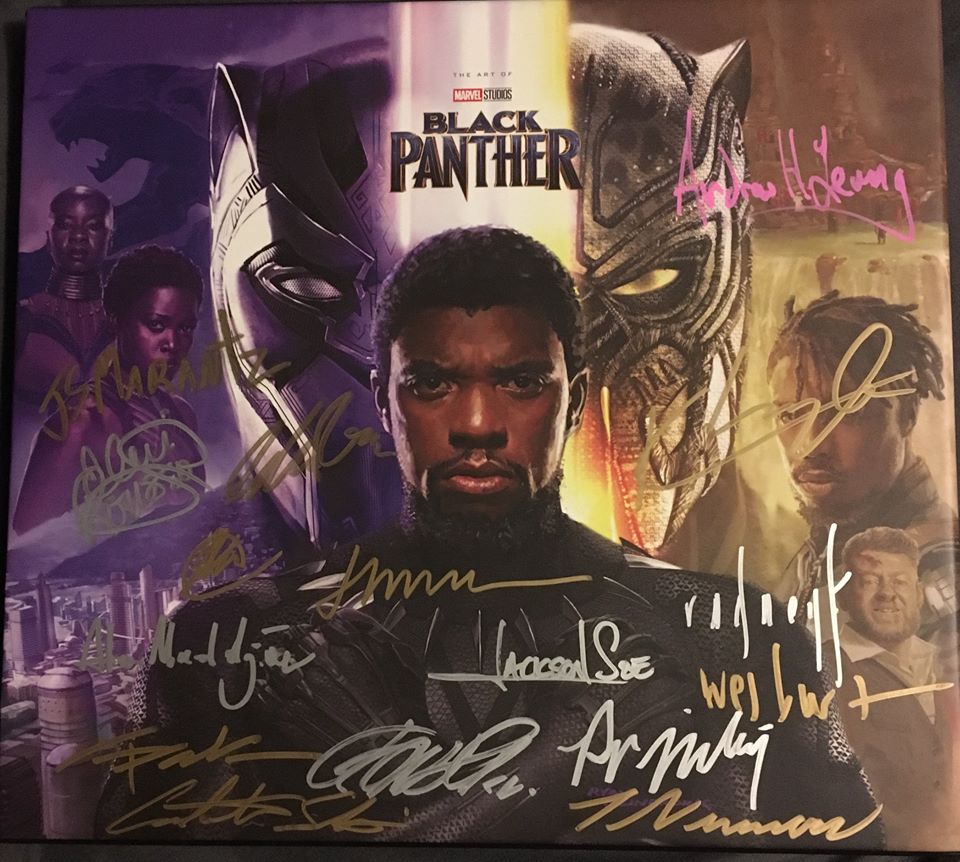 We are giving away a copy of THE ART OF BLACK PANTHER, autographed by concept artists/illustrators Wesley Burt, Fausto De Martini, Rodney Fuentebella, Khang Le, Alexander Mandradjiev, Jared Marantz, Ryan Meinerding, Andy Park, Adam Ross, Eleni Roussos, Constantine Sekeris, John Staub, Tully Summers, Jackson Sze, Henrik Tamm, and Drew Leung.

For a chance to win, enter our Instagram contest by posting your favorite film or television show featuring a non-white protagonist.

**This contest has closed.**

BLACK PANTHER opens Friday, February 16.