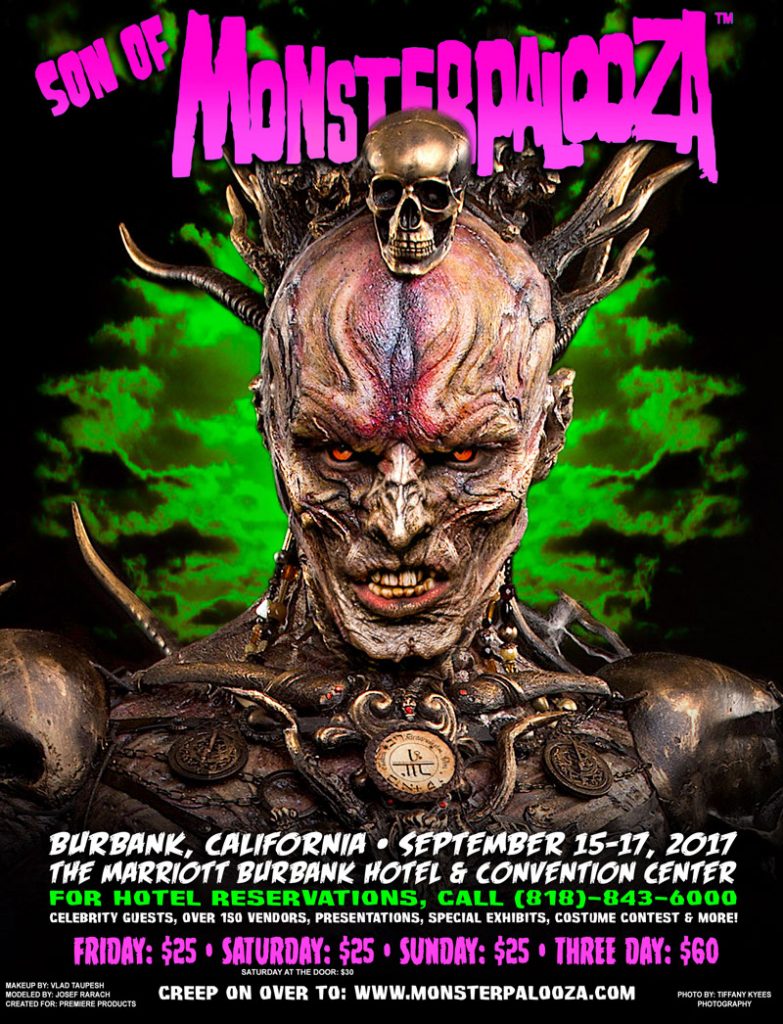 We are partnered with Son of Monsterpalooza, SoCal's greatest horror & monster convention, to give away two (2) complimentary day-passes.
For a chance to win, tag your accompanying friend and enter your favorite horror movie.
Multiple entries permitted; obscure titles are welcome.

The winning entry will be selected by the movie podcast Out Now with Aaron and Abe, who will review that film on a future episode!
**This contest has closed.**
Son of Monsterpalooza takes place from September 15-17 at the Marriott Burbank Convention Center.