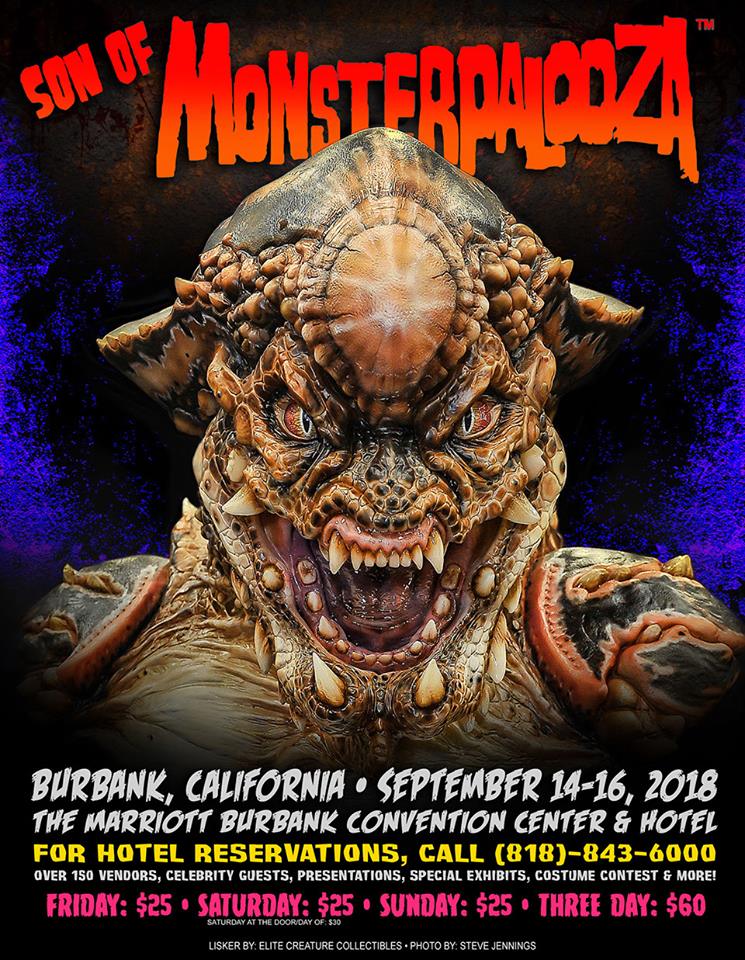 We are partnered with Son of Monsterpalooza, SoCal's greatest horror/monster convention, to give away two (2) complimentary day passes.
For a chance to win, enter your favorite lessen-known horror film that you love introducing to friends.
Maximum five (5) entries per person.
You must also select your preferred date of attendance (Saturday or Sunday)
**This contest has closed.**
Son of Monsterpalooza takes place between September 14-16 at the Marriot Burbank Convention Center.