You are invited to attend a STARSHIP TROOPERS virtual event, courtesy of GalaxyCon. Sign up for opportunities to have one-on-one video chats with members of the cast, purchase personalized autographs, and view a live Q&A.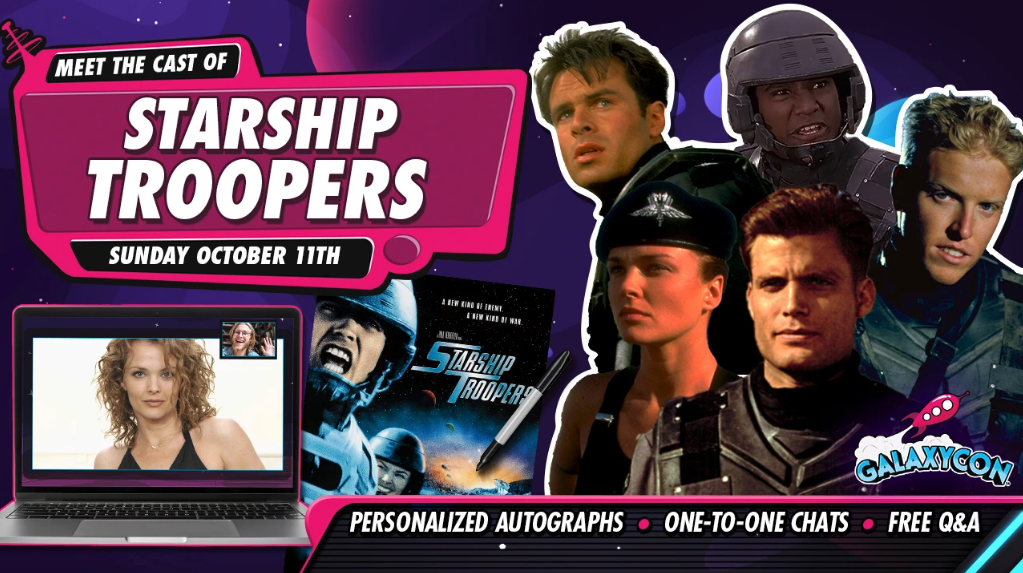 Date: Sunday, October 11
Time: 2:00pm (Eastern)
Location: Online

Submit your registration

See the full schedule of other virtual experiences and Q&A opportunities at GalaxyCon here.