You are invited to attend the premiere screening of RED NOTICE, courtesy of Netflix. The filmmakers and stars are expected to be in attendance.

Proof of full vaccination and photo ID matching your vaccination info is required.  In addition, all guests must show proof of a negative PCR COVID test, taken no more than 48 hours prior to the event.  Limited testing will be available on-site, but it is recommended that you get tested in advance, as this process involves arriving hours in advance.  You will not be admitted without proof of vaccination. You are also required to wear a mask at all times while indoors.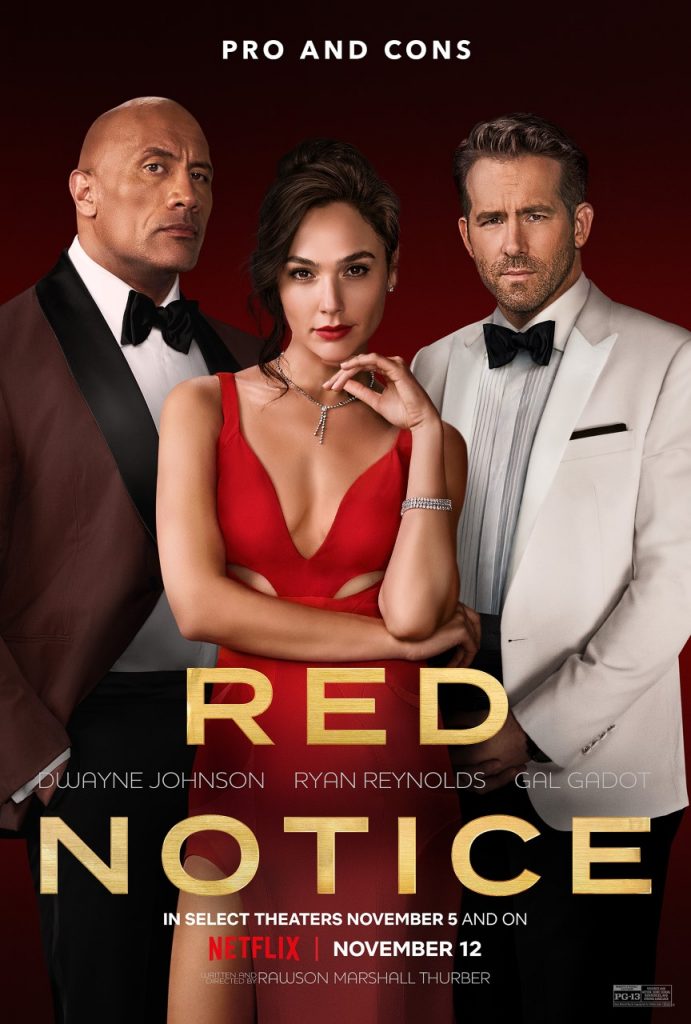 Date: Wednesday, November 3
Time: 7:00pm (check-in) / 8:30pm (screening)
Location: LA Live

Dress code is "Dress to Impress"

View the trailer
Submit your RSVP

The RSVP process is overbooked, and submitting your information does not guarantee a successful RSVP.  You will receive an emailed response confirming whether your RSVP request can be accommodated.  Only people with confirmed RSVPs will be permitted to attend.  The theater is overbooked to ensure capacity.  Seating is first-come, first-served and not guaranteed.
RED NOTICE opens in theaters Friday, November 5 and debuts on Netflix Friday, November 12.