In addition to our regular programming, the CTVA 102 events calendar for Spring 2022 will feature online events, depending on the status of the COVID-19 pandemic. Some events are courtesy of our studio partners, and CTVA 102 has no control over event times and venues. Other events are organized by CTVA 102.

Launch dates/times for RSVP collections are not announced in advance.

CTVA 102's attendance policies will not be in effect for online events.


2/1: JACKASS FOREVER (AMC Century City)
| Giveaway |

2/1: THE WOLF AND THE LION (AMC The Americana)

2/2: MOONFALL (AMC The Grove)
| Giveaway |

2/8: Premiere: I WANT YOU BACK (ROW DTLA)

2/9: DEATH ON THE NILE (AMC Burbank)

2/10: Premiere: THE IN BETWEEN (Online)

2/15: CYRANO (AMC The Grove)
| Giveaway | Photos |

2/16: DOG (AMC The Grove)
| Giveaway |

2/25: CODA (Cinemark Playa Vista)

2/26: CODA (Cinemark Playa Vista)

2/27: CODA (Cinemark Playa Vista)

2/28: TURNING RED (Online)

2/28: THE ADAM PROJECT (Online)

2/28: THE BATMAN (AMC The Grove)
| Giveaway | Raffle |

3/1: FRESH (Online)
| Raffle |

3/7: BAD ROADS (Online)

3/8: ALL THE OLD KNIVES, with Q&A (Los Feliz 3)
| Photos |

3/9: THE LAST DAYS OF PTOLEMY GREY (Online)

3/14: HATCHING (On-Campus)

3/16: THE UNBEARABLE WEIGHT OF MASSIVE TALENT (AMC Century City)
| Giveaway |

3/21: Premiere: THE LOST CITY (Westwood Village)
| Giveaway | Photos |

3/23: Premiere: BRIDGERTON (Online)

3/26: The Art of Production Design (Sherman Oaks Galleria)

3/30: MORBIUS (Cinemark Playa Vista)
| Photos |

3/30: FANTASTIC BEASTS: THE SECRETS OF DUMBLEDORE (AMC Century City)
| Raffle |

3/30: THE UNBEARABLE WEIGHT OF MASSIVE TALENT (Irvine Spectrum)

4/5:Premiere: SONIC THE HEDGEHOG 2 (Westwood Village)
| Giveaway | Photos |

4/5: AMBULANCE (AMC Burbank)

4/6: THE UNBEARABLE WEIGHT OF MASSIVE TALENT (Century Stadium)

4/13: HAPPENING (On-Campus)

4/18: Premiere: THE UNBEARABLE WEIGHT OF MASSIVE TALENT (Directors Guild of America)
| Photos |

4/23: THE LAST GLACIERS (Irvine Spectrum)

5/4: DOCTOR STRANGE IN THE MULTIVERSE OF MADNESS (AMC Burbank)

5/5: Special Presentation: LIGHTYEAR (Online)

5/5: COBRA KAI: Live & Badass (Peacock Theater)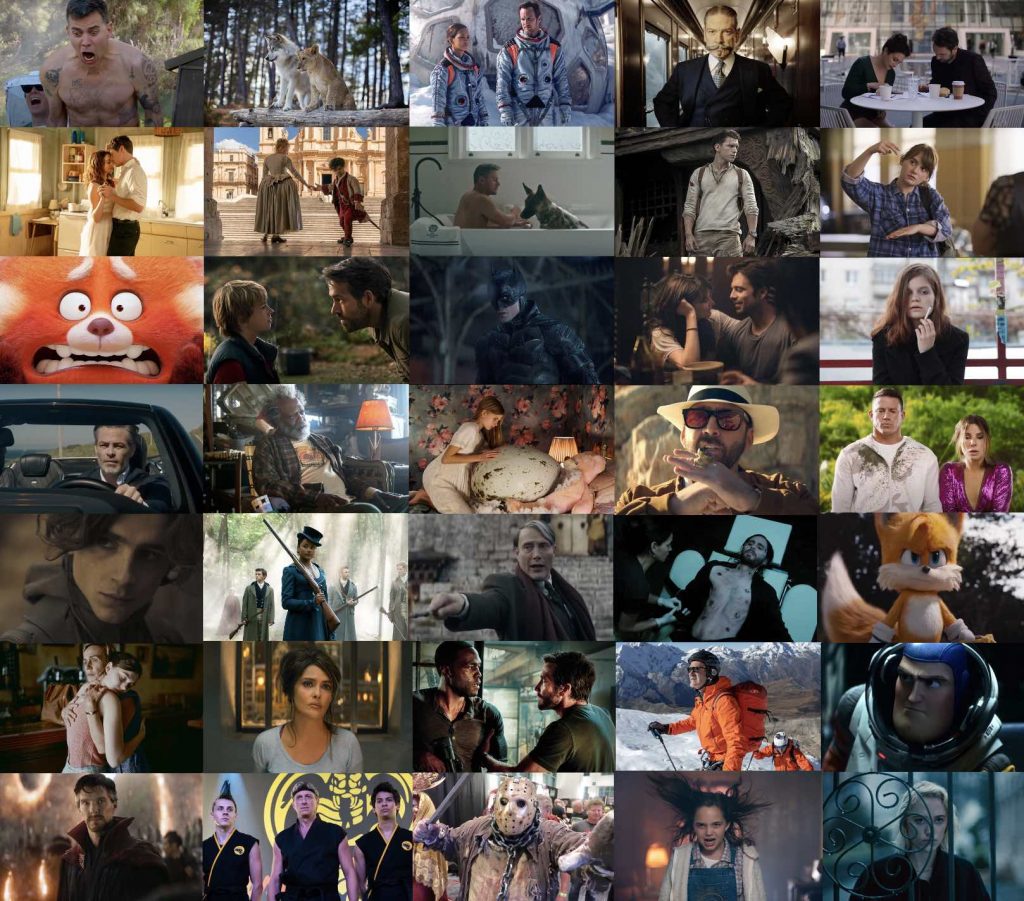 ~~~~~~~~~~
Fall 2023
Summer 2023
Spring 2023
Winter 2022-2023
Fall 2022
Summer 2022
Winter 2021-2022
Fall 2021
Summer 2021
Spring 2021
Winter 2020-2021
Fall 2020
Summer 2020
Spring 2020
Winter 2019-2020
Fall 2019
Summer 2019
Spring 2019
Winter 2018-2019
Fall 2018
Summer 2018
Spring 2018
Winter 2017-2018
Fall 2017
Summer 2017
Spring 2017
Winter 2016-2017
Fall 2016
Summer 2016
Spring 2016