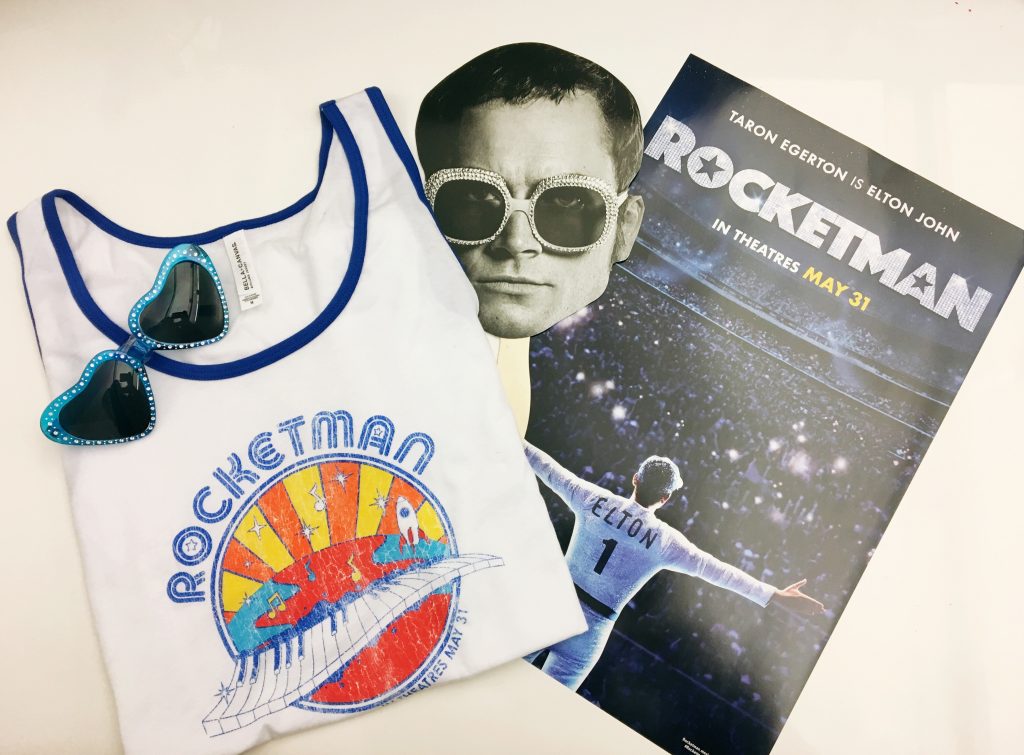 We are giving away a ROCKETMAN gift pack, courtesy of Paramount Pictures. Includes: a tank top, sunglasses, piano keychain, mini-poster, and Elton John heads.
For a chance to win, enter a musician you'd like to see represented on screen, and the actor you'd cast in the role.
**This contest has closed.**
ROCKETMAN opens Friday, May 31.